Why Should I Go to a Pawn Shop?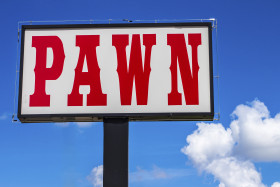 Pawning is something that's been going on for many years. It's a common thing we hear about – heck there's even shows on TV about it! Pawning began back in the day thanks to Jewelry. There are a lot of reasons why a person might decide to take the route of pawning and item; including the need to deal with financial stress or to simply clean out the house. Pawning had over time been adopted by all types of people.
The fact that the pawn shops have large sums of money to be given to a potential buys is what influenced many people. Money when you need it! However it is still a very professional and secure transaction.
Pawn shops are also extremely appealing to collects since they can often hold very rare and uncommon items. On top of the rare treasures pawn shops can carry almost anything you think of! They carry Jewelry, Electronics, musical instruments, and much much more.
Now having items available to buy isn't the only thing a pawn shop has to offer. A Pawn shop can actually offer its customers Item Repair. If you have anything in need of repair think about reaching out to a pawnshop. They may be able to help you repair or find somebody to repair the item for you before you pawn it.
A pawn shop can also offer loans. If you find the special something just absolutely amazing at the pawn shop you need to take home a worker can help set you up with a loan. Luckily, this loan services is faster than most banks and can loan you up to 100,000!
Pawn shops all offer different things making their inventory unique and exciting! Visit pawn shops regularly to be the first person to possibly snatch that new killer item.